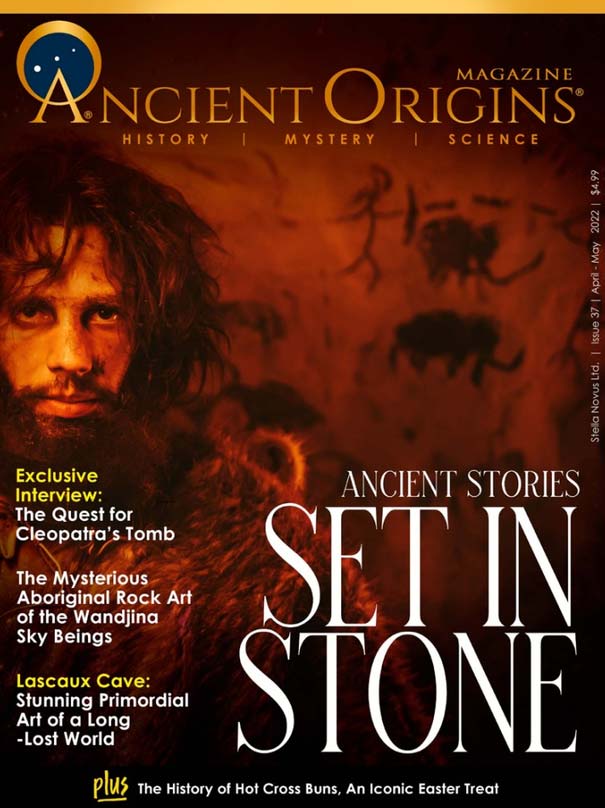 What is rock art? Who created the mysterious symbols adorning the deepest darkest caves and tallest rock faces? How can you explain the similarities found in artwork created by different and long-forgotten cultures located thousands of miles away from each other? When did our distant ancestors begin to make marks on stone, and what can it tell us about the early human mind?
Prehistoric rock art is both fascinating and mysterious to modern minds. Whether we're examining the elaborate paintings hidden within Lascaux Cave or pondering the meaning of strange symbols carved into a boulder in North America, we gain a unique opportunity to connect with our most distant ancestors. We may never fully comprehend the messages left by them on stone, but the very existence of rock art allows us to glimpse into the past and momentarily recapture the essence of a long-lost time when the world was a very different place.
This issue doesn't shy away from the big questions surrounding rock art. We search for the reasons our ancestors created prehistoric art in stone, ponder which rock art dating methods are best, consider the roles of shamans in cave art creation, and examine the most puzzling rock art in the world – including the extraordinary story of the Wandjina Sky Beings painted on stone in Australia. We see how carvings set in stone can reflect images seen in the sky in Armenia, trace the transformation of the images presented on rock by generations of artists in the Sahara, reveal the challenges in rock art (and sometimes graffiti!) conservation today, and even explore whether prehistoric art and the origins of language are interconnected.
Stepping away from the enigmatic realm of rock art we find another mystery – the hunt for Cleopatra's lost tomb. Dr. Kathleen Martinez is at the forefront of the quest for Cleopatra's final resting place, and she tells us all about her latest and best excavation discoveries while she searches for the iconic Egyptian queen!